Art, Magic and Science attract us to museums. With the weather spitting out unpredictable forecasts and home extension builders and design undertaking renovations in your home, what better excuse than to go inside and find out something new? From modern art and math to Harry Potter and dinosaurs, most museums are launching new displays made to delight and inform visitors at each turn. Do not overlook these few which are coming to museums across the globe just in time for school holidays.
de Young Museum, The Māori Portraits: Gottfried Lindauer's New Zealand
(San Francisco, CA; September 9, 2017 — April 1, 2018)
Organized chronologically through New Zealand's history, Gottfried Lindauer's portraits of Maori elders, musicians, politicians, and leaders are now on screen in San Francisco's de Young Museum. Lindauer was among New Zealand's most successful painters, and also the petroleum portraits in this collection date from 1874 to 1903. Each one reflects its topic in minute detail, right down to decorative tattoos, clothes, and jewellery. Many of those 31 pictures in the group will be on display in the U.S. for the very first time. Do not miss Lindauer's most famous portrait, Heeni Hirini and Child, which reveals a Ngāti Maru lady holding a baby on her back.
Museum of Contemporary Art, Michael Rakowitz: Backstroke of the West
(Chicago, IL; September 16, 2017 — March 4, 2018)
In the show The Invisible enemy shouldn't exist, 2007, current. (Courtesy of Galerie Barbara Wien, Berlin, and Rhona Hoffman Gallery, Chicago. Photo: Nick Ash)
From the Iraqi-Americans first significant museum survey, Backstroke of the West spanned multiple jobs from Michael Rakowitz focusing to the often-violent interactions involving his homeland in Iraq along with his upbringing from the U.S. All Rakowitz's work efforts to aid audiences analyze their complicit connection to the political universe and exhibits the inherent connection between lodging and hostility. Make sure you have a look at the included project The invisible enemy should not exist, a continuing dedication from Rakowitz to recreate to scale all looted from the Iraqi National Museum. And Star Wars lovers can indulge in an inside joke whilst seeing the huge lightsaber structures: "backstroke of the west" is actually a mistranslation of "Revenge of the Sith" by a Chinese bootleg copy of the movie.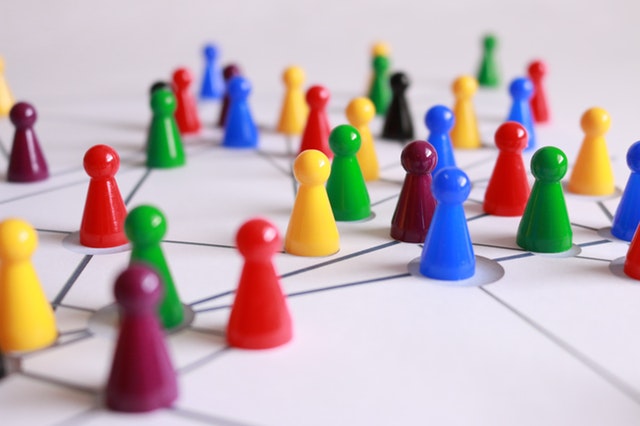 Erie Canal Museum–Hidden Bodies: Women's Lives on the Erie Canal
(Syracuse, NY; September 20, 2017 — November 5, 2017)
It is the 200th anniversary of the Erie Canal in New York this season, and what better way for your Erie Canal Museum to honour it compared having a display focusing to a little-known portion of canal background: the lifestyles of those girls affected by its own existence. The display will show photographs and tales of girls who travelled or worked on the canal, in addition to people for whom its structure interrupts a political awakening. Ghost seekers, be aware: that the museum is at the past remaining Weighlock Building from the nation and is allegedly haunted, with sightings of all see-though kids, asserting men, along with a girl killed on the website of a present museum display.
Zeitz MOCAA, Grand Opening
(Cape Town, South Africa; Opens September 22, 2017)
With roughly 80 galleries and over 100,000 square foot, the Zeitz Museum of Contemporary Art Africa is going to be the world's biggest modern art museum devoted to operating in the African diaspora. The museum's grand opening is September 22 to 25, inhabiting a carved-out distance within a more than just a second storey extension, it showcases a nine-floor historical grain silo complex that has been abandoned since 1990. Other amenities at the museum include a sculpture garden on the roof, a bookshop, a restaurant, a pub, reading rooms, and conservation and storage areas. Also included inside the museum are many educational facilities, bettering the museum's mission to supply an extensive learning experience, covering costumes, photography, art, performing arts, the moving picture, and excellence in curating.
The Witte Museum, 2theExtreme: MathAlive!
(San Antonio, TX; September 30, 2017 — January 7, 2018)
At a really interactive exhibition, MathAlive! Investigates how mathematics is used in existence through six distinct galleries. Visitors will have the ability to get involved in special tasks in each of the themed galleries – video games, sports, style, audio, entertainment, distance, and robotics. Try your hands at controlling and programming NASA's Mars rover Curiosity, or even edit your own animated film, or perhaps play and design your computer game. From the sports gallery, then you can also compete against your loved ones and friends in a simulated mountain bicycle race. This can all be achieved via cloud computing services enabling the system to function with everyone using it at once.
Denver Museum of Nature and Science, Ultimate Dinosaurs
(Denver, CO; October 6, 2017 — January 15, 2018)
When Pangaea initially split, it split into two bits: Laurasia in the north and Gondwana in the south-west. Ultimate Dinosaurs investigates dinosaurs endemic to the southern landmass, which finally became Africa, Madagascar, and South America. The dinosaurs that there evolved into a number of the greatest and most eccentric that occur, such as the Nigersaurus, that is thought to have had 10 rows of teeth in its mouth at any particular time. Visitors to the exhibit will visit 17 skeletons, also casts and fossils augmented reality attributes made possible with a collaboration of it consulting companies, artists and exhibitors. It also an opportunity for children to play paleontologist with a fossil preparation lab and interactive microscopes.