It's not very often today that you'll find people walking around wearing handmade shoes. Consumer culture has resulted in an overwhelming choice of shoes that are readily available at our nearest shopping centre or simply buy shoes online with a click-of-a-button through our favourite online shop. As with many crafts in Australia, large-scale manufacturing has caused a decline in the demand for handmade shoes. While factory-made shoes are convenient and accessible, they are often made overseas, and, like most mass-produced goods, come with environmental consequences; furthermore, mass-produced shoes lack what handmade shoes can offer. The shoe character, tailored sizes, bespoke designs and knowing exactly who crafted your shoes, and what they are made from. Although finding a local shoemaker may seem difficult today compared to the easy of purchasing a mass-produced shoe, Australian shoemakers are reviving the traditional craft of shoemaking through local businesses that thrive on delivering the benefits of the handmade.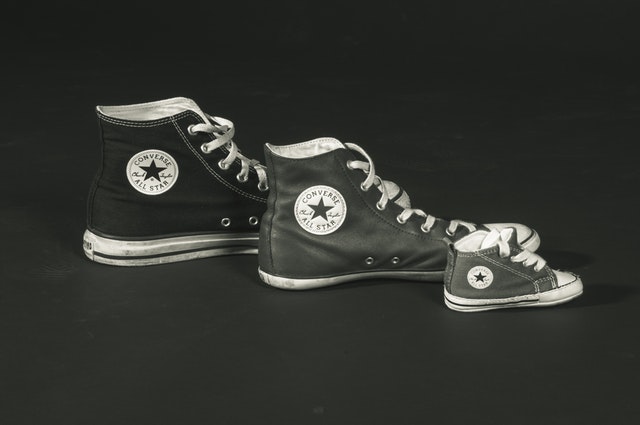 Bangalow-based shoemaker Rachel Ayland is one Australian shoemaker who has successfully established an artisanal shoemaking business. Honing her craft over the past 32 years, Rachel's practice is driven by a dedication to creating bespoke footwear tailored to the individual. Focusing on unique pattern making, Rachel's practice is driven by a dedication to creating beautiful men's and women's shoes tailored to each buyer's needs and wants. But while Rachel is able to make a viable income from her craft it hasn't been without challenges. Rachel describes what it is like to be a shoemaker, identifying the challenges faced in starting up such a unique business. Below is a short article on how we understood Rachel's unique business as a shoemaker.
As shoes are also produced on a large scale for mass consumption, and while mass-produced shoes can be a good product they also come with frequent faults. Some can be hard to repair due to short-sighted manufacturing processes and lack of care taken in making the shoes, and they also may not be fit the customer very well. There is much more value added to the potential customer experience by a revival in artisans in today's society of shoemaking. Yet in becoming an expert shoemaker, there are many challenges that must be overcome as it is such a unique skill to have. Some of the main challenges which can be faced while learning to become a shoemaker include trying to survive financially while working in the crafts field, as there are many independent purchases to make and many expensive materials to buy. The competitive prices of manufactured goods played a major role in these challenges. With today's marketplace, and the abundant mass production of shoes can ultimately result in negative effects towards a small show business. The pressures of modern manufacturing have led to such tight competition in the industry that the few bespoke shoemakers that did survive in the trade were often left offering orthopedic services, which are hard to replace by machine. Increased material costs and workshop running costs have also affected the bespoke shoemaking business; as a result, numbers can get smaller, especially over past 50 years.
However as makers create new value in traditional production methods, there may be a revival of the traditional production of shoemaking in the market, as customers may now be perceiving the value in the craft of creating shoes like women's heels. For ethical reasons, there is a growing demand for handmade goods that have a low impact on the environment.
As a young generation of shoemakers with fashion awareness and ethical stance are providing a unique and interesting range of products for niche customers; the product is modern, made to measure, and less conservative than previous methods and styles.
Likewise, customers are actively seeking shoes that are made from environmentally friendly materials, providing gentler foot care, rather than buying cheaply manufactured, synthetic products in which certain materials used in a large manufacturing chain, can ultimately impact the environment.
In order to drive sales as a shoemaker, you must make your craft relevant to shape it for the future generations, as the designs and styles will always change like women's pumps for instance. By continually changing designs, means it's easier to keep up with fashion trends, and what the customer wants. Being able to provide many services in one business can help the independent shoemaking industry. We can do this by increased publicity for repair and renovation service, as customers are increasingly aware of the need to consume less and value good design. By offering classes, and by giving people a creative experience in my workshop allows for a growing trend that is reasonably lucrative for creatives. Additionally, In order to respond to a growing demand for vegan, cruelty free fashion, she has recently successfully experimented with completely vegan shoes using hemp canvas upper. Public response to this is extremely positive and I am busy exploring this further. Rachel is an inspiration to us all as she continually strives to create unique shoes to suit all of her customers, and knows that her skill is not common due to a large amount of manufacturing companies that produce mass amounts of cheap shoes.