Interior decoration of event venues can create a luxury ambience. This stylish design can boost the revenue of facility managers that hire spaces and venues for formal events. Like quality floor tiles in restaurants of five-star hotels, banquet rooms can resist wear and tear. Apart from installing eye-catching floor tiles, your option for a formal venue must be easy to clean.
Flooring options for most halls require huge investment if they must make stylish statements. In Australia, there are venues for corporate events that have beautiful, and durable floor tiles. Plenty of consideration goes into deciding the right kind of flooring options required for a formal venue. Factors such as the nature of corporate events expected to be held, the number of people expected, expected revenue, foreseeable floor traffic, etc. are few of the many considerations to be looked into. It is also crucial to consider the location of this venue. If it is close to or within CBD, one would expect the floor work to be of the best quality and style as various corporates are situated within the major cities of Australia. We can guide you in choosing the right flooring option.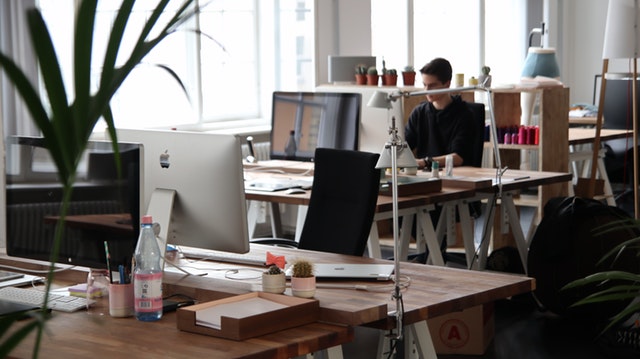 Regular Floor Options
Vinyl and Linoleum Tile Options
During the renovation of construction of formal venues, building contractors have opportunities to install quality tiles. Floor and wall tiles with vinyl and linoleum to make interior space look unique. Usually, people use vinyl and linoleum tiles on walls of bathrooms, kitchens, and gym floors. These tiles have many benefits due to which they commonly opt for big formal venues.
This flooring option comes with materials that are resistant to stains. As processed floor materials, they are durable and can retain their smooth textures. While Linoleum is a natural material (from linseed oil), vinyl is from polymers like plastics.
The garage and basement floor of the event venue should have these floor materials. Vinyl and linoleum floor tiles are ideal for areas with high traffic like aisles, and hallways. As your suppliers for high-end vinyl floor tiles. Generally, vinyl and linoleum floor tiles have a range of vibrant colours. Due to these benefits and dynamic features, most corporates and formal venues choose this option as their flooring without a second doubt.
Modular Floor Tile Options
Event centres with structures in outdoor areas like tents are unique designs. It's proper to install amazing flooring options on their floors. You can install modular floor or concrete look tiles at these venues. The goal is to boost customers' satisfaction with your choice of flooring materials. Also, customers that want to dance should feel comfortable on the tent's floor.
When installing modular floor tiles, experts use connectors to hide grout lines between the squares. This type of floor tile is easy to clean and can serve as runways for fashion events. Consider these floors for such occasions which have less formal and low ley functions and more vibrant and high floor traffic events.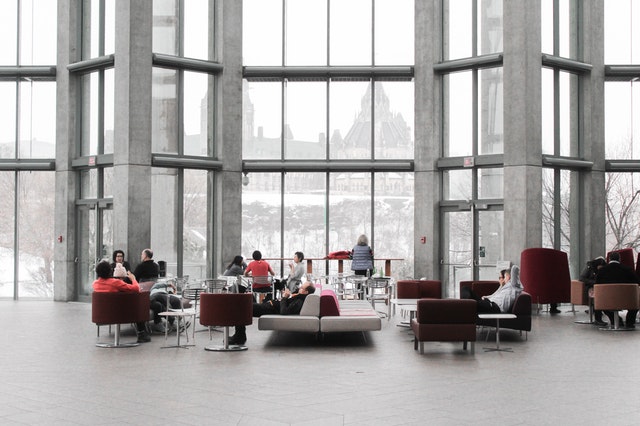 The Hardwood Flooring Options
Many decades ago, the bamboo plant was a source of flooring options. However, hardwood is a better option because this material is easy to install and maintain. As a great flooring option for event halls, hardwood is also used in living rooms and dining areas of restaurants. The affordable cost is also an important factor that makes hardwood floor installation a popular choice.
They come as engineered products with different designs and thickness levels. Usually, installers use nail guns, glued, and concrete to hold these floor options. Some solid hardwood materials are designed like square tiles. Engineered hardwood flooring materials are often finished with polyurethane and fine coats.
Like laminate floorings, hardwood materials reflect some warm glow of light. To make them appear elegant, ask the electrical contractor to install bright light fixtures on the walls of the banquet hall.
Ceramic Tiles
As a regular floor tile option, ceramic (porcelain) tiles are resistant to chemicals. They come in different colours and patterns that can boost the aesthetics of entertainment halls. Ensure that your venue's interior design aligns with the pattern of ceramic or stone tiles that make bold and stylish statements. Floor tile options must suit the purpose of setting up the event centre. Apart from style, these tiles offer warmth for guests that use the banquet room. These tiles ensure optimum temperature control to suit the insides of the hall. It traps the heat or the cold and makes sure that the room is kept neutralized and cosy.
What to Consider?
Facility managers, event planners, and building contractors need to consider the budget before planning any installation. Most companies opt for a high budget floor work which becomes unnecessary. Suppliers and installers of floor covers can guide them in choosing the right floor materials. Before installing new floor tiles, it's better to consult interior designers and consultants.