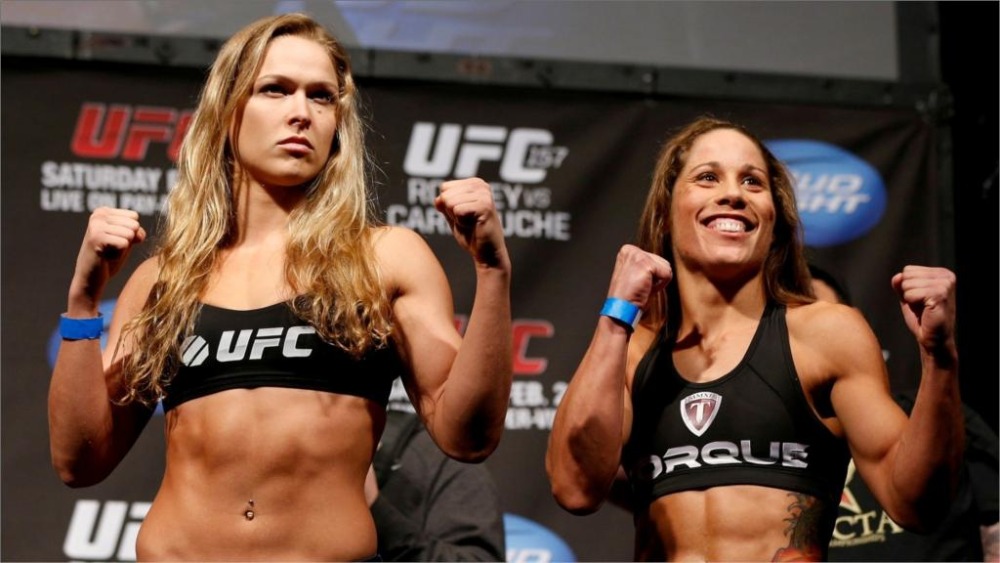 Some may still have not seen a female mixed martial arts competition. However it is growing in popularity in an explosive way. Even Dana White of the UFC is having a hard time justifying not opening a women's league or tournament after the recent surge in fans and demand for more female MMA fights on TV.
Until recently women's MMA is something that has seldom been seen outside of Japan. Japan has had several all female MMA fighting organizations including Valkyrie and Smackgirl which is now known as JEWELS. While little is seen or heard of these organizations in the west a look at some of the video footage of the female mixed martial arts fighters involved will show you some formidable warriors that have spent years in training and some with bigger biceps than the guys in the UFC.
As far back as 2001 female mixed martial arts began to build some underground movement and attraction with many women trying to get it more face time. However it wasn't until Gina Carano hit the scene that female mixed martial arts really took off. Carano was featured at the Strikeforce debut in December, 2006 where she beat out Elania Maxwell. She has gone on to champion women's MMA and has been featured in movies and reality shows.
Elite XC (Elite Xtreme Combat) launched in 2007 and was among the first major US mixed martial arts organizations to feature a women's MMA division. Unfortunately after the extremely disappointing Kimbo Slice fiasco and investigations surrounding possible fixing the organization closed down. However it is Strikeforce that boasts being the first to promote a women's MMA fight as the main event in the west. This fight in August of 2009 featured Cristiane "Cyborg" Santos and Gina Carano and attracted almost a million viewers.
Newcomer Bellator Fighting Championships has hit female mixed martial arts in a big way. This year's Bellator 34 saw the crowning of Zoila Frausto as women's MMA champion beating out Lisa Ward, Megumi Fujii and Aguilar to name a few. One thing is for sure and that is that women's MMA isn't going away anytime soon and is sure to be a big money maker for those involved in promoting it.